Website Explorations

In the course Art of the Web, I developed conceptual research and designed interactive web experiences throughout different projects. I selected a few designs I worked on during the course to share below. (They are best viewed on desktop, not adapted perfectly to mobile.)
To see more work from the class, here is the
final portfolio
I designed for the last class project.
Website Design, UX/UI, Design System
Tools: HTML, CSS, JavaScript, Figma, Sublime Text, Photoshop, Illustrator, Procreate
Year: 2021
Looking Back At CBGB


Having grown up in the East Village near where the music club CBGB used to be located, discovering the music and cultural history of my neighborhood had a tremendous impact on me. Dedicated to CBGB, this project explores the music venue through the perspective of memories. I focused on impressions and textures, memorabilia through the patches and leather backgrounds, I sought to find how I could communicate the story and essence of the club and the nature of memory through the website.
Visit site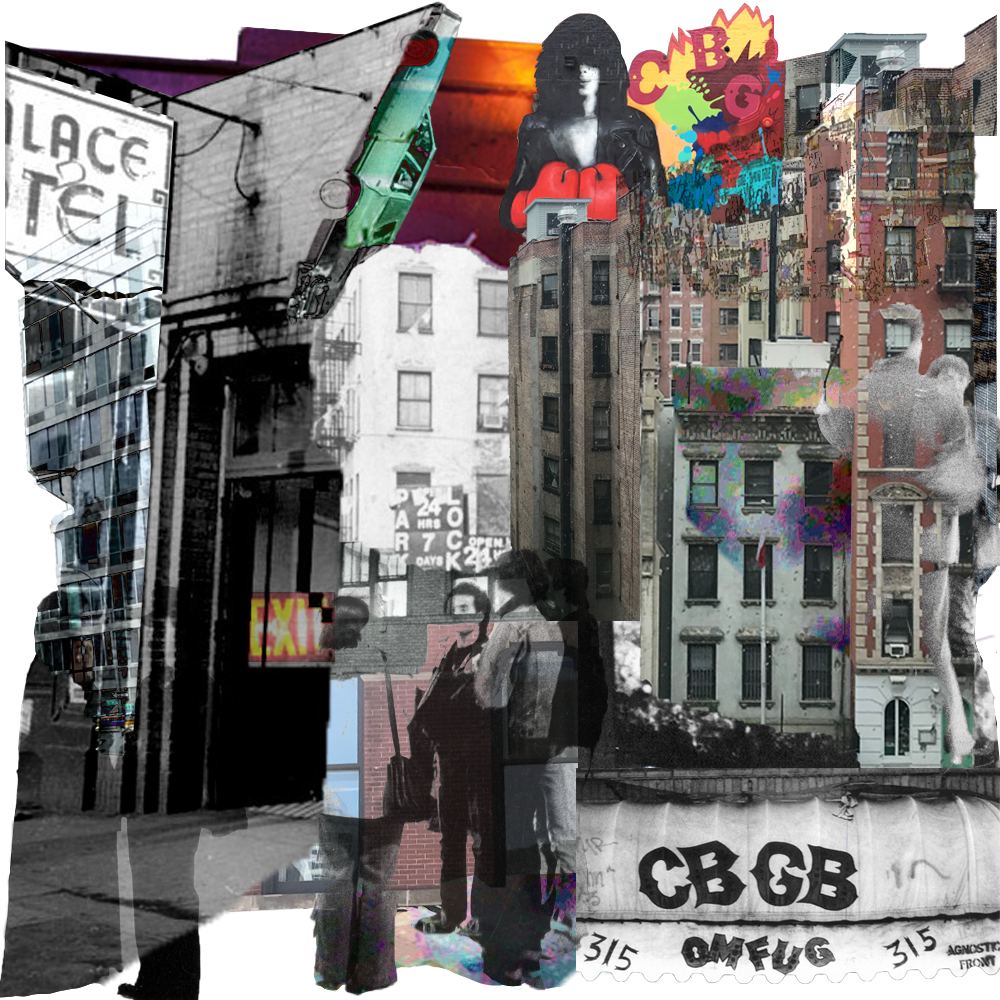 Culinary Anchors


Through the pandemic, many of the places we love and spots I grew up going to were struggling or were forced to close due to the lack of business. Restaurants are culinary anchors for neighborhoods and bring together communities – which I strove to highlight through this project to highlight a current issue. I researched information and resources to include on this site and developed the design and illustrations.
Visit site